PHOTOGRAPHER'S BABY POSING CHAIR, c. 1910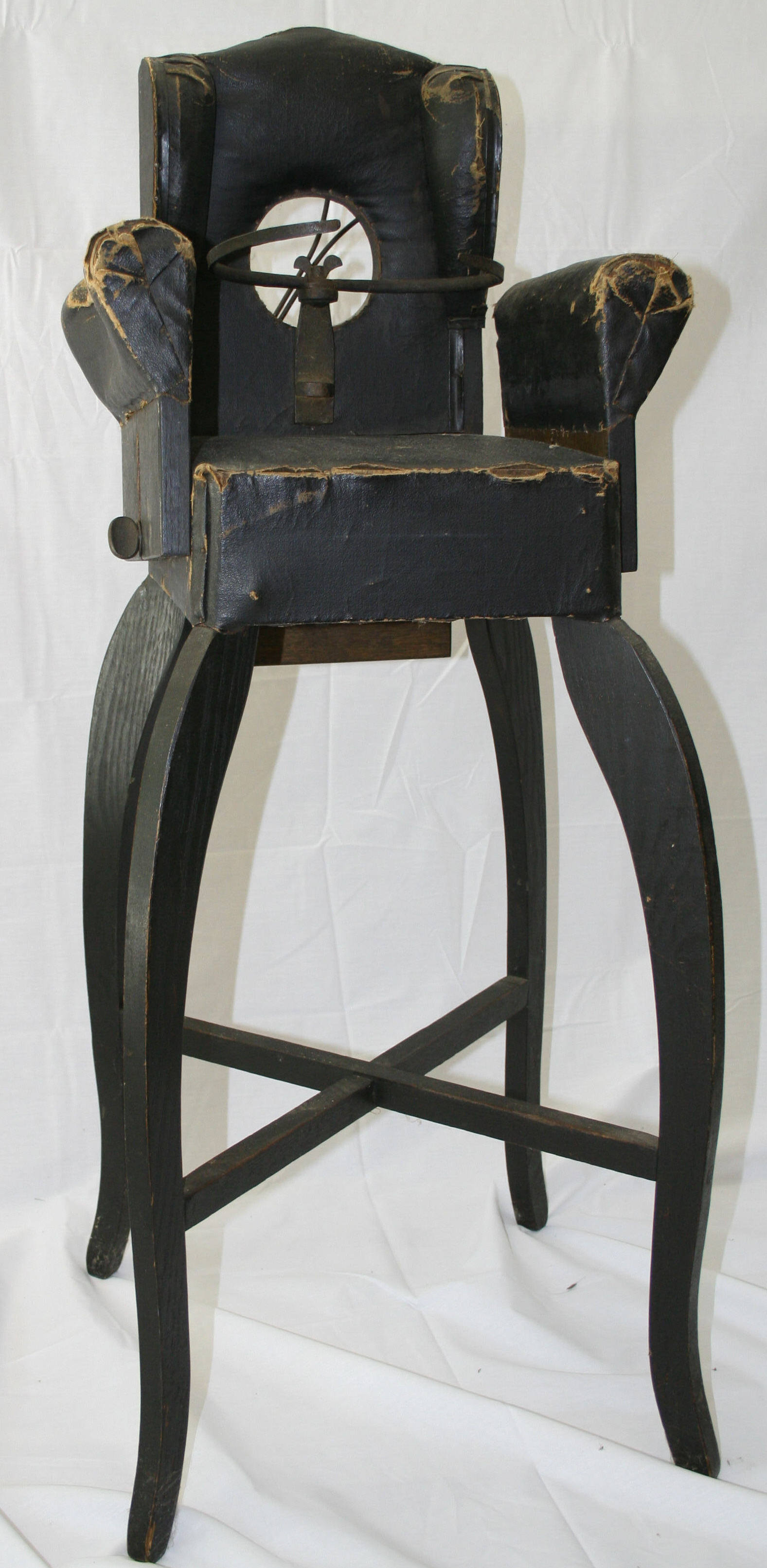 Alternately known as the "Eagle Baby Poser" or the "Prize Baby Poser", this child's posing chair was advertised in photographic catalogs in the 1910 era. Showing quite a bit of use, this is nevertheless a rare collectible and worthy of any private or public photographic collection. The chair is made of oak, and stands 30 inches from the floor to the top of the seat, "putting the child up in position where it is easy to work."

The back, in addition to being removable, can also be adjusted up and down; the arms can also be removed, as well as being adjustable up and down, and forward and backward. The chair also features an adjustable cast iron clamp to fit around the child's waist.

As far as condition is concerned, the wear on the arm rests is obvious. Original catalog descriptions refer to the coverings as "leatherette"; some new padding is needed, and the leatherette restored. There are movable wooden "blocks" on the back of the chair, to keep the back in upright position; these need repair, as evidenced in the photographs.

The purpose of the hole in the back of the chair is not immediately evident, but was probably there so that an adult posing with the child could put their hand through to provide extra support on the child's waist.

Very few photographic collections can boast a piece of posing furniture that was originally designed, used and marketed specifically for the photographic studio. This piece may be restored, or not; it certainly tells its own historical story as it is.

If you have any other questions regarding this item, please let me know.
Price of this chair is $995.00. Shipping charge will be between $20.00 and $55.00, depending on your ZIP code.